L-Aesthetics & Longevity Med Spa Now Offers
Sofwave Next-Gen Full Face and Neck Treatment
to Reduce Wrinkles and Fine Lines
L-Aesthetics and Longevity strives to provide our patients with the latest and best technologies available, and we are excited to offer Sofwave in our spa! Sofwave is an FDA-cleared non-invasive treatment of fine lines and wrinkles by lifting and tightening the skin. This next-generation technology uses Synchronous Ultrasound Parallel Beams Technology designed to provide a tolerable treatment and offer superior results. The fractional heating effect created by Sofwave's unique ultrasound delivery system stimulates new collagen and elastin production which is how we minimize the appearance of lines and wrinkles. Would you like to see yourself a little more perky? Could you use more collagen and elastin? Come see our team at L-Aesthetics and Longevity and see if Sofwave is right for you?
*Before and after images and videos are shown on the site for informational purposes only. Individual results may vary. No claims are made that results are guaranteed to be exactly the same.
How is Sofwave different than other Ultrasound(HIFU) devices, like Ultherapy?
One of the biggest advantages of Sofwave compared to Ultherapy is the TIME. Ultherapy takes multiple passes at multiple depths – this means Sofwave is a much more comfortable treatment (generally) and takes far less time than Ultherapy.
The Transducer is larger on the Sofwave which, again, leads to less time in the actual treatment and is more comfortable, and much quicker.
Since Sofwave delivers energy parallel it is able to create a significant change staying in the mid-dermis it is much safer than Ultherapy which goes 4.5 mm (v 1.5 mm with Sofwave).
We also offer Virtual Consultations!
MOST COMMONLY ASKED QUESTIONS:
Is this treatment very painful: Everyone has a different idea of "painful." The Sofwave treatment is manageable. Our team will numb with a topical for 45-60 minutes. During the treatment cooling is delivered pre and post-delivery of the heat, so just as you think you aren't going to be able to stand it any longer it begins to cool. What is great about Sofwave is it does not require treatment at multiple depths to achieve the amazing results (aka: quicker treatments).
How many treatments are needed: One treatment makes a significant difference for most patients, but two treatments might be necessary to achieve the "wow." Our talented team at L-Aesthetics and Longevity will work with you to customize your treatment plan and we make two treatments extremely affordable for our patients, our top priority is results!
When can I expect to see results: The collagen regeneration process can take up to 12 weeks, so patients are expected to see continued improvement in results three months post treatment.
Are there any side effects with Sofwave: Sofwave is designed to optimize treatment comfort and convenience. There is no break of the skin of the skin, minor redness that typically disappears within 30-60 minutes post treatment. No device-related adverse events report in multi-center clinical study; none of the patients in the clinical study experienced persistent pain or tenderness that would delay a return to normal activities.
How do I schedule a consultation: The team at L-Aesthetics and Longevity is excited to talk to you about Sofwave. You can call (512) 505-8645, email [email protected], or complete the form on our website to get scheduled for your consultation and/or treatment.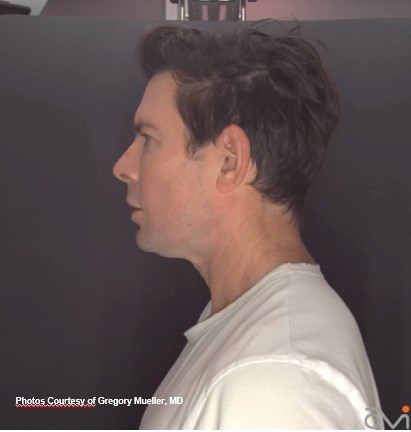 *Before and after images and videos are shown on the site for informational purposes only. Individual results may vary. No claims are made that results are guaranteed to be exactly the same.
We also offer Virtual Consultations!
Our Customers Think Highly of Us!
Dr was honest complimented me on how well my skin was for my age. Dr didn't try to over sale treatments. Which is something I truly appreciated. I bought the Botox membership and plan do Botox tweaks throughout the year.
Dr. Ledbetter is seriously awesome! He did fillers for me, guy is down to earth, considerate, friendly- has the best bed side manners of any doctor I've...
Natalie and Billy are amazing! They communicate well and don't over promise. Highly recommend
I really appreciate the friendly atmosphere and the professionalism the whole staff provided me at the Bee Caves location. I purchased botox units from a Groupon and was able to get an appointment relatively quickly. Jennifer is very experienced in determining where and how much to administer and followed up a couple of weeks later to see how I was doing. I decided to come back to have another area improved and it was very easy to get an appointment. They also offer a botox membership that lowers the price of each unit for future visits. They also shared with me the Alle app, that allows me to accumulate credits and discounts when receiving Allergen products!Kelsie also did an superb job when I returned later to have a facial dermaplaning session along with an eyelash tint&lift! Overall, the best EVER when it comes to esthetician services! Thanks for going above and beyond! Also, a special thanks to Dr. Bedletter for the Latisse prescription!! You guys rock!! 🎸
The Doctor in the house did my procedure... and if you are scared of needles and worried about pain, this is the the man for the job because you won't even know when he is doing it. His technique is so good that he can do a painless job WITHOUT even needing to numb beforehand. He is master of the syringe, and knows exactly what to do with it.I needed to change horses so I gave dr Ledbetter a try....and he is my winning horse for sure!
Shannon L.
08:24 09 Dec 21
I have been here twice for my lip filler and I will definitely be back, Josh and Jennifer were my injectors and They were both SO amazing! The energy and the environment is phenomenal, the staff is so sweet and caring they make sure to answer all your questions and make you feel at ease about everything i easily drive over an hour and I will do it over and over again, so worth it. I HIGHLY recommend.
Alexandra M.
00:06 17 Nov 21
Ms. Jennifer Jacques was so professional & did such an amazing job on my lips! This was my very first time and she made it very easy to ask questions. I 100% recommend her!
All the folks there Are just lovely! Highly recommend
Kristin de L.
15:29 01 Oct 21
I received filler yesterday for the first time. Jennifer was so wonderful. I was super nervous and she explained everything to me in great detail to make sure I was comfortable. I feel she went above and beyond. I'm very happy my filler. She was very professional and caring.
Kelsie at the Beecaves location was excellent and she did a great job on my facial. My skin feels amazing!
Michelle Y.
20:18 24 Jun 21
I can't even give enough stars ⭐️ for them, this was my 1st time there, the whole team was wonderful, very experienced and they will explain every step of the procedure.Also, tells you what is right for your skin! I was going to have something done that would of made my melanoma worse and instead of doing it and taking my money they explained what & how my skin could take to it 50/50 chance,so I did what Katie recommended and it was an awesome experience she is so good at what she does!!!! I also went ahead and tried some Botox, Josh was amazing and so quick! I would most definitely recommend them, I drove an hour to Austin and I will definitely drive that hour again just to go there!! Long review reply that's how impressed and wonderful they were!
Christine D.
21:52 23 Jun 21
Dr. Ledbetter is the ABSOLUTE BEST!! I've been seeing him for years! I highly recommend him! I received Lip filler and Botox, my normal!!!THANK YOU DR. LEDBETTER 😀😀😀😀
My wife came here for juvaderm treatment and she definitely looks better.
Gabrielle R.
20:53 10 May 21
I received lip filler today and the service was phenomenal! Everyone is so kind and knowledgeable. I can't wait to go back!
Appreciate the specific information provided by Gigi for each treatment I was interested in. Her info helped me determine what will work for me.